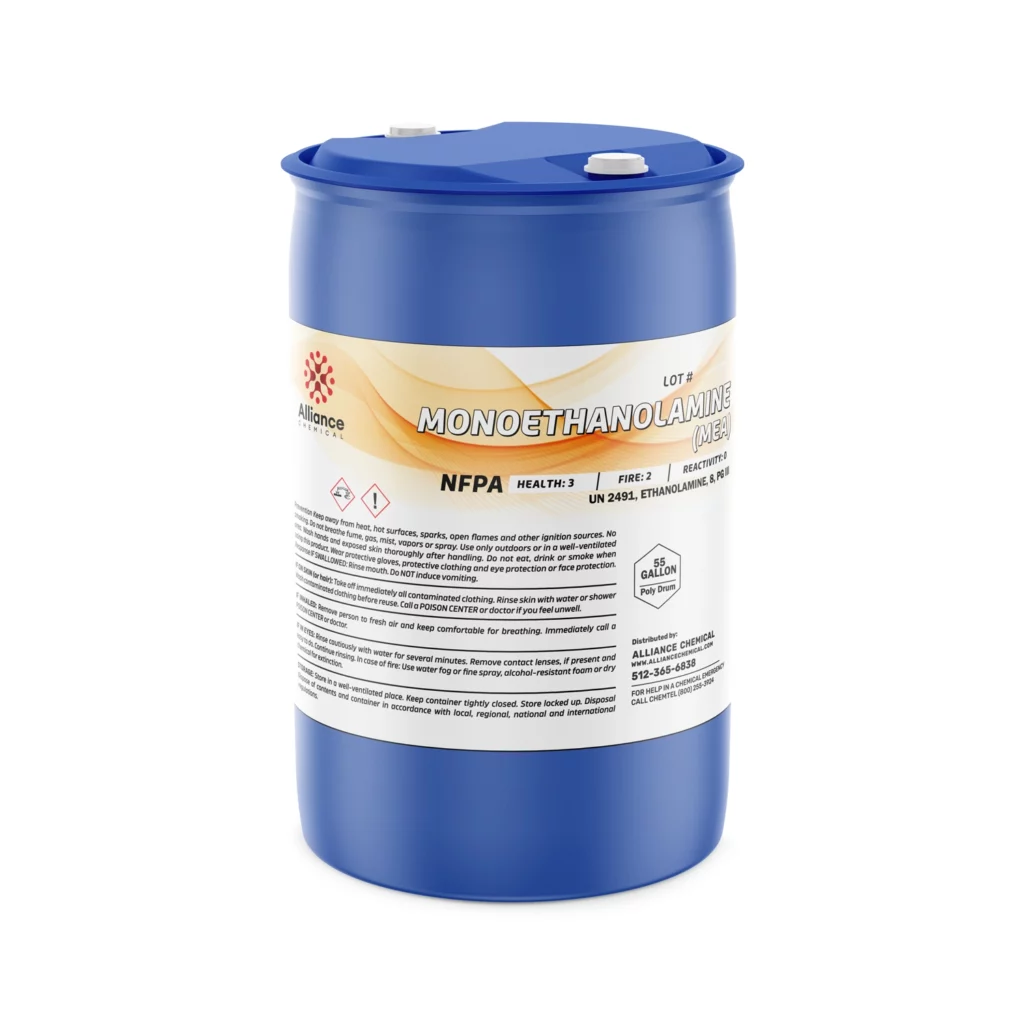 Monoethanolamine
[CAS 141-43-5]
UN No. 2491, PGIII
Molecular Weight : 61.08
Molecular Formula : H2NCH2CH2OH
Description
A clear, hygroscopic liquid with a mild odour.
Specifications
Monoethanolamine wt% 99.5 min
Color Pt-Co (APHA) 15 max
Water wt%
Appearance – Clear and substantially free of suspended matter
Typical Properties
Boiling point 760mmHg, °C 170.5
Melting point °C 10.5
Specific gravity 20/20 °C 1.0179
Applications
– Absorbent of H2S and CO2 for purifying natural gas manufacture of emulsifiers, plasticizing agents, surface-active agents used in textile applications, and cosmetics.
– CO2 and ammonia manufacturing .
– Resin preparation in the rubber industry
Packing
Available in steel drums, 210kg net